Sludge Filter Press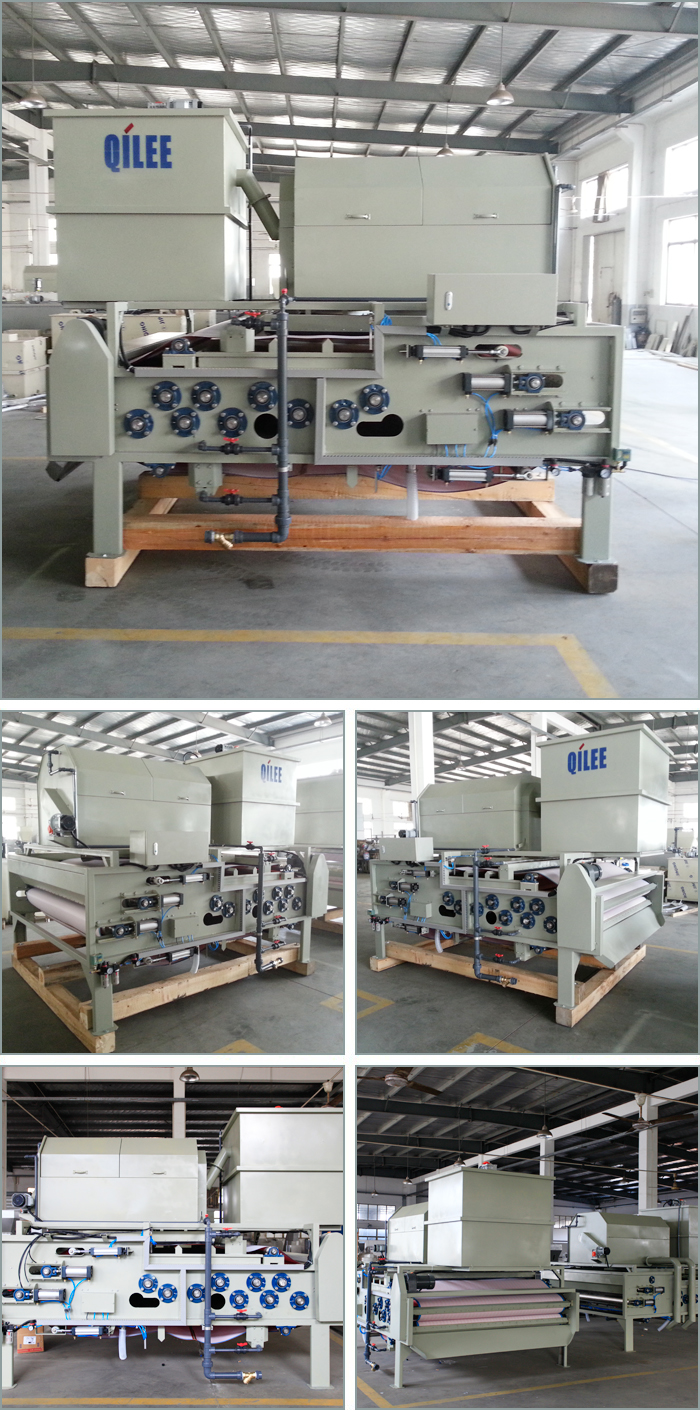 Sludge Filter Press Features:
1.The principal part adopts stainless steel as its material and possesses high strength. It is rust- less.
2. The filter cloth imported from Swiss, to provide the best performance and long service life.
3. Air chamber type automatic deviation correction device is set to assure stable running of the filter cloth.
4. Great product capability, good washing effect, flexible operation, low containing moisture in cake and low maintain expense
5. Low energy consumption,high efficiency ,low revolutions,low noise≤75dB(A)
6. Safety system monitor the entire working environment,automatic stopping devices to satisfy the need of operation security.
Sludge Filter Press Selection Of Models: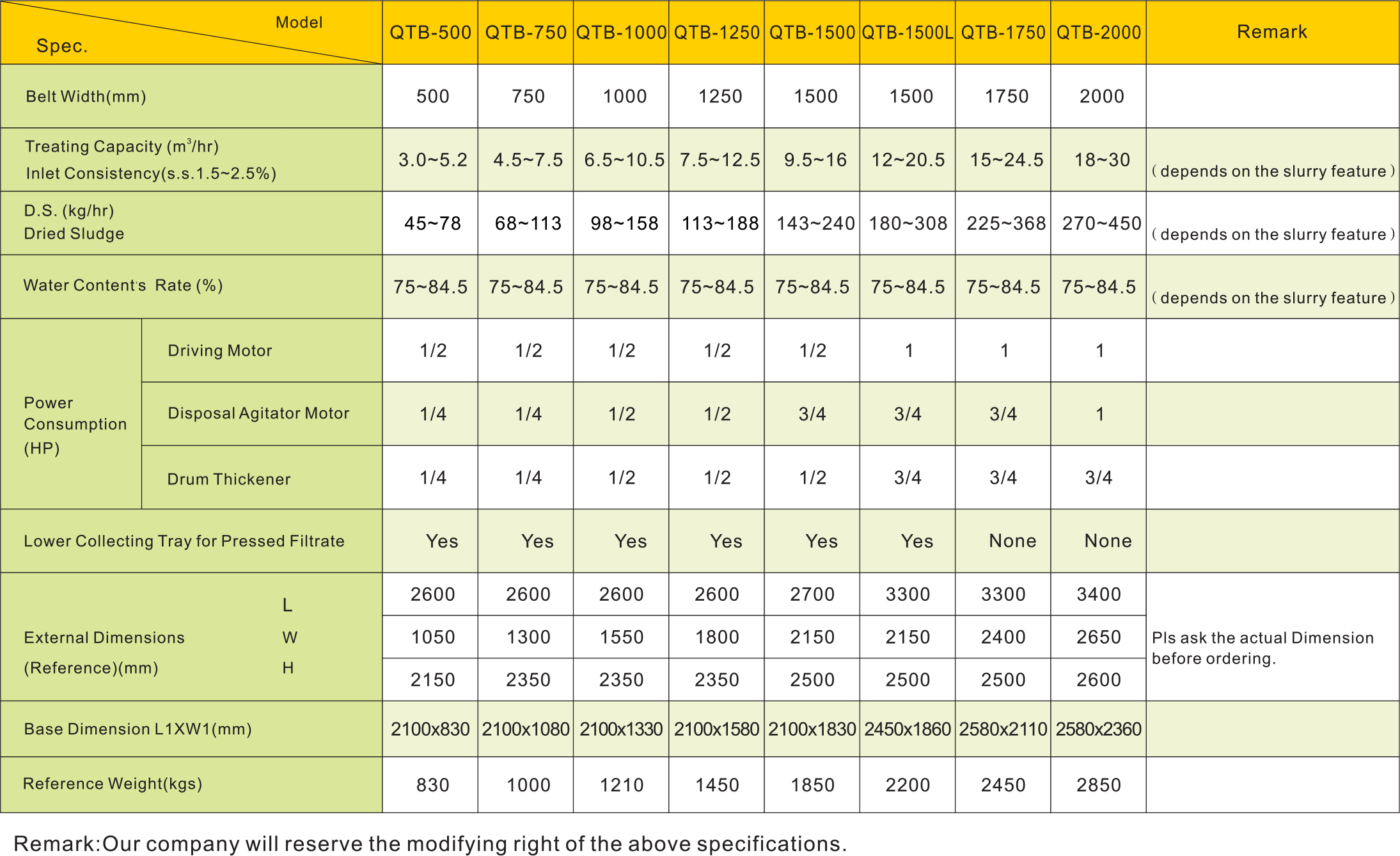 Sludge Filter Press Application:
1. Sludge dewatering of various industrial waste water.
2. Sludge dewatering of butchery, husbandry.
3. Slurry and water separation in food& beverage industry, chemical industry, mining and other industries.
4. Sludge dewatering of city sewage, excretion, water purifying industries.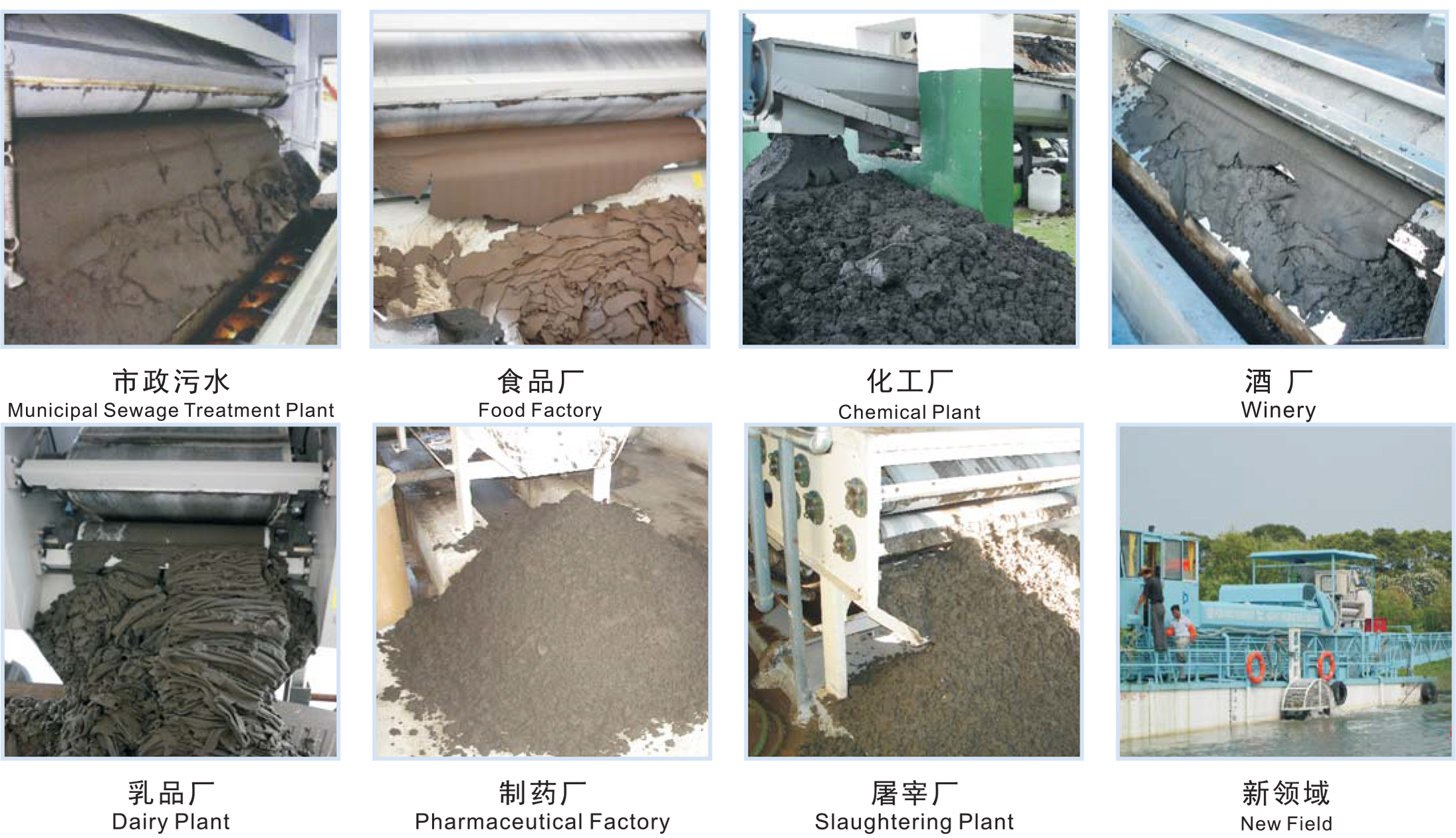 Sludge Filter Press Allocation Schema For Peripheral Equipment: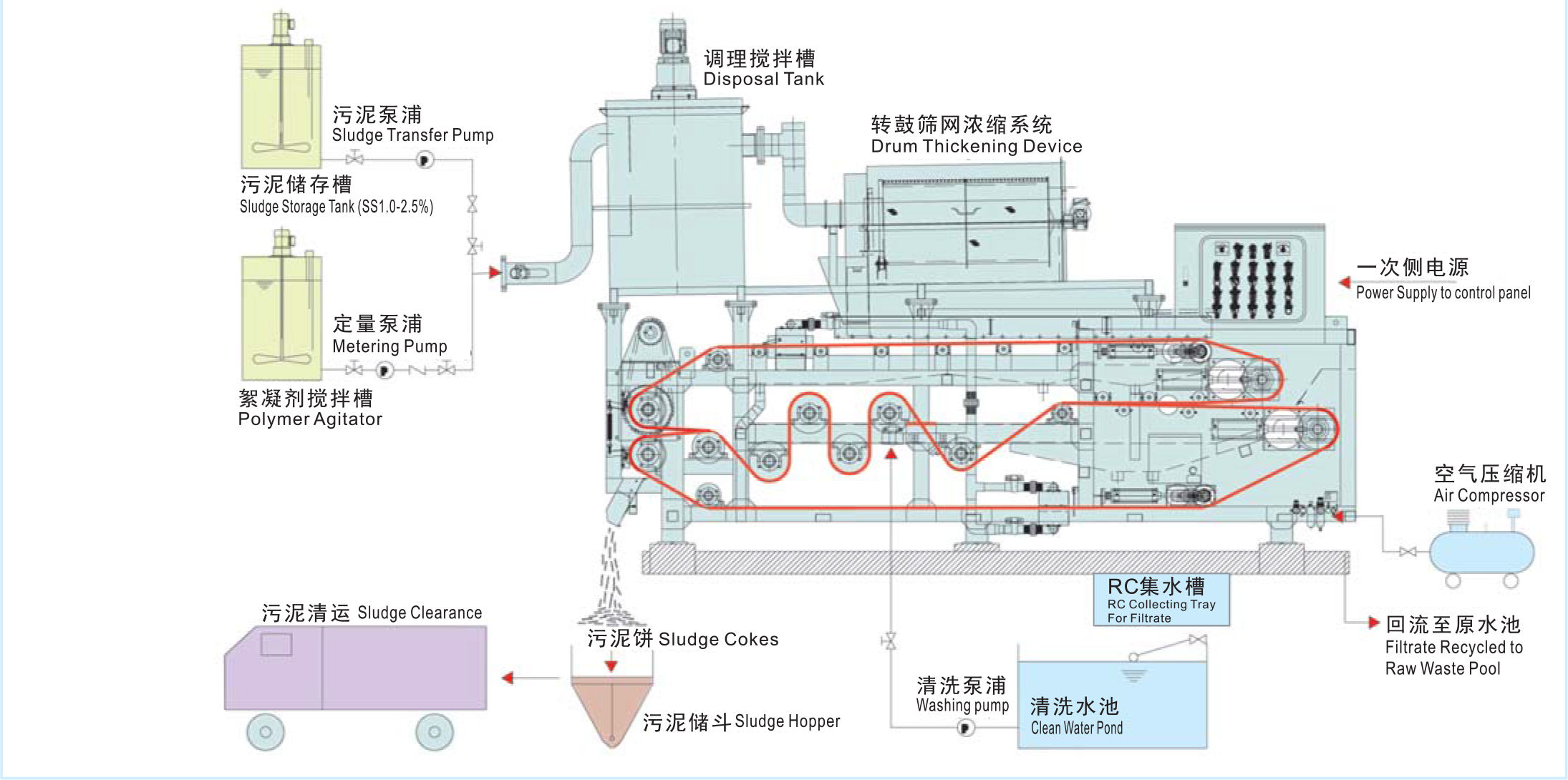 Sludge Filter Press Treatment Flowchart: